Below is the guide to quickly and easily make back up your crucial data on our servers.
Note: The colours and icons in the guide below may look a bit different then what you are seeing in your control panel with us. Simply look for the word backup to locate the proper icon for your panel.
1. Click the Backups link from within the Files section of the panel.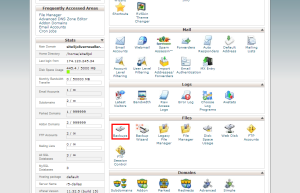 2. You can generate full account backups by clicking this button.